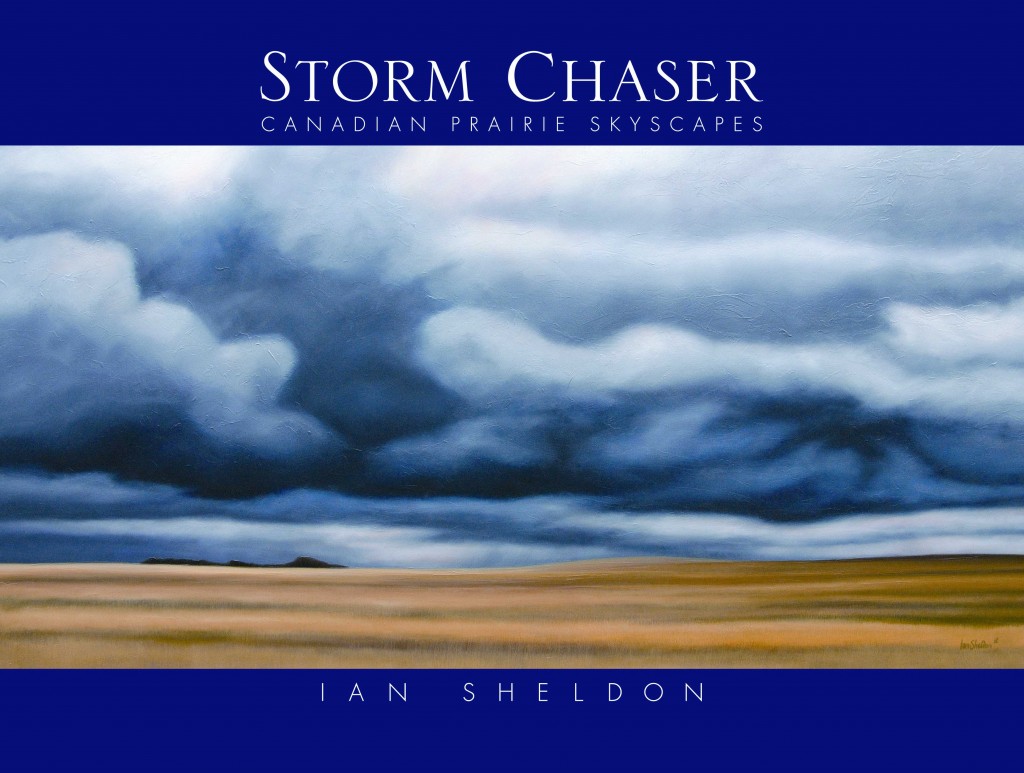 I'm delighted to announce the launch of my latest book Storm Chaser!
This compelling collection of 83 of my favourite paintings is a must have for the coffee table. At 168 pages it is a substantial celebration of some of my favourite paintings from the last 10 years. The introduction includes my own story on how I became the storm-hungry landscape painter, and includes photographs from my own collection. The paintings are broken down into the four seasons, starting with spring, and ending in winter. As well offering my own insights and words, I have quoted some of my favourite writers, like Sharon Butala, Pierrette Requier, and many more. Their words are artistically integrated into the book that has been afforded the best design treatment.
At $49.95 the book can be a wonderful addition to your own coffee table, and would make the perfect weather-lover's gift, or souvenir of the Canadian west for travellers. The book is widely available in most well known book stores and some independents. Online the book is easily available through Chapters/Indigo. Local purchasers may like to pick up a signed copy from me direct.